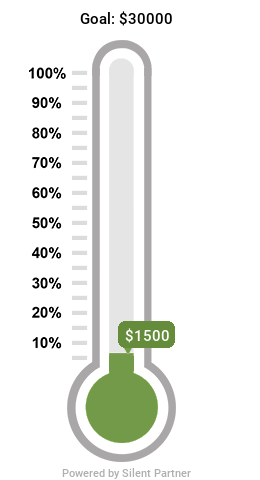 Join us in preserving the rich heritage of the Saint-Colomban Cemetery by supporting our fundraising campaign to rebuild the crumbling wall that safeguards numerous historic monuments. Together, we can ensure the protection and restoration of this sacred site for generations to come.
The Need
The existing wall supporting the monuments in the Saint-Colomban Cemetery is deteriorating, putting at risk the precious monuments that bear witness to the history of this cherished community. Without prompt intervention, these irreplaceable artifacts may be lost forever. We aim to raise $30,000 to rebuild the wall and safeguard the memory of the past.
Our Goal
With your generous contributions, we will rebuild the wall, reinforcing its structural integrity and preserving the historic monuments within its protective embrace. Your support will directly impact the preservation of this sacred space, enabling future generations to connect with their ancestors and appreciate the heritage that defines us.
Why it Matters
The Saint-Colomban Cemetery is not just a resting place for the departed but also a living testament to the cultural and historical legacy of our community. By rebuilding the wall, we are not only honoring the memory of those who came before us but also ensuring that their stories and contributions endure.
Join Us
Help us reach our $30,000 goal by making a donation today! Every contribution, big or small, makes a significant impact on the restoration of this sacred site. Together, let's watch the thermometer rise as we strive to rebuild history, one brick at a time.
Donate and Make a Difference
Visit our donation form to make a secure online donation. You can also contribute by sending a cheque to CIMPN at 61 rue Somerset, Baie D'Urfe, Quebec, Canada, H9X 2V8. Let's work together to rebuild the wall and preserve the remarkable legacy of the Saint-Colomban Cemetery.
Thank you for your support and for joining us in this important endeavor. Together, we can ensure that the past continues to inspire and educate future generations.